"Stop thinking about art works as objects, and start thinking about them as..."
– Brian Eno (via jessiethatcher) I could reblog/post this every day as a constant reminder. (via notational) Amen, Eno. (via absolumentmoderne)
Well, what the hell is up in the Thai underground? →
Frankly speaking, here our scene is not only still very very fucking tiny compared with those of the neighbourhoods (Indonesia, Malaysia, Singapore, Philippines for example) but also grows very slowly all the time add to that retarded and polluted by these following shits as I can think of at the moment! First we have the swarm of ticks playing hardcore or shitty lousy metal in false way (muSUCK...
hermeneutics of the selfie
Foucault lectured on the hermeneutics of the self. I wonder if he ever talked about kenosis, the emptying or negation of the self, or the will of the self, to leave only a corporeal frame for the divine will. Could there be a hermeneutics of kenosis? That might be to ask, can you unpack and interpret an empty frame?
I Am In No Mood: monetizeyourcat: What's the... →
monetizeyourcat: What's the difference between Modernism and Postmodernism? Heh. Well, imagine an iron man, powerful and muscular and naked, all angles. His face is cold and indifferent and awful, like a gothic cathedral, and there's a dull flame in his unmoving glass eyes. You open your…
I Have No Notes In My Pocket →
comefriendlybomb: A piece I wrote on Jen Bervin's recent Duplessis Lecture in Poetry and Poetics is up at the Philadelphia Review of Books. 
News-Record.com : Bill would extend waiting period... →
johndarnielle: I am glad that on the night my mother took my sister and I to a cheap motel on Foothill Boulevard, with no plans for the future except to help us escape from the the horror that our lives had become, there was no "Healthy Marriage Act" in place. I love my marriage, but my marriage isn't everybody's marriage: this bill assumes that all marriages are essentially the same. They are...
richwhitelesbian: bro i love sport's and women. i got to like 8th base with this hot babe "8th base whats that" she took me to the house she grew up in and showed me pictures of her dead relatives. We sat in the living room and she told me the stories of her life that lead to that moment. Like quicksand they, and that moment were gone and we left back into the cold world which we'd been spat...
University Of North Carolina rape victim may be... →
uglymandias: hey everyone I go to this school. this is my university. this is where my money is going. this is the culture and institution I support with my money and the degree which will be listed on my resume. this is it
clavid:
3 tags
rabioheab: there could be a ghost aggressively breakdancing beside you right now and you'd have no idea
The Danger of lying Still at such a Time as this.
"Ignorance, far more than knowledge, is what can never be taken for granted. If I..."
– Barbara Johnson, A World of Difference (15-16, bolding in what follows mine): I would now like to outline a few general remarks about how to avoid becoming too comfortable in the abyss. To go back to the original objection that "if all readings are misreadings, then all readings are equally...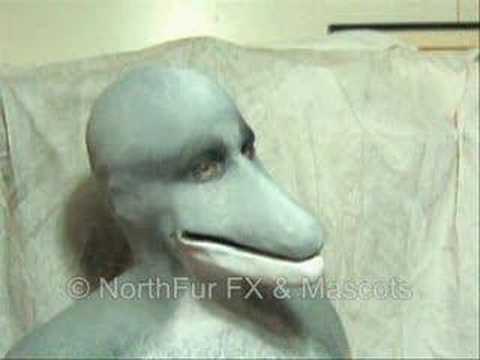 momgenes: My pronouns are a heavily synthesized child's laugh and a leaf drifting through a wooded pond on a humid summer afternoon
Watch
xtjna: Furby in the cut thats a scary sight
8 tags
2 tags
Watch
pitch winding up on the microfilm scanner (zooming in) at Massachusetts Historical Society
1 tag
wandatinasky:
4 tags
momgenes: Tumblr signal boosting is a cool concept because in electronic communications, increasing the power of the signal leads to enough noise building up that the original message is lost
1 tag
'The phone is the guillotine of the face' - Alexander Graham Helll